The next Tekedia Capital investment cycle begins on Oct 2, 2023. Become a member of our Syndicate and co-invest with us.

Tekedia Capital invests in technology-anchored early stage startups and companies. Our opportunity antenna and grassroot connections with innovators enable us to see patterns as they develop.  We invite you to partner with us as we nurture and build category-king companies in Africa and beyond, and in the process advance citizens, communities and nations. At Tekedia Capital, we fund the foundations of the NEXT African economy. 
Email: [email protected] | website:  capital.tekedia.com | Mailing list here
Tekedia Capital offers a specialty investment vehicle (or investment syndicate) which makes it possible for citizens, groups and organizations to co-invest in innovative startups and young companies in Africa. Capital from these investing entities are pooled together and then invested in a specific company or companies. Our focus is on companies with primary operations in Africa even though they may be legally domiciled within or outside Africa.
We invest in mainly technology-anchored companies and are sector-agnostic which means those companies could be operating in any industry, including finance, real estate, education, health, logistics, etc. The opportunity is open for individuals in Africa, Africans in diasporas, global citizens in any place in the world, investment groups and organizations around the world.
Tekedia Capital Was Recognized As The Best VC/Angel Investing Group (Nigeria); Investment CEO Award (Singapore)
The Process
Tekedia Capital provides a trusted and secure platform for individuals, institutions and investment groups anywhere in the world to invest in technology-anchored companies with focus on Africa. The process flow is as follows:
Step 1: A prospective investor watches our videos and reads about what we do on this page. But where you still have questions, please email [email protected] and our team will schedule an appointment. Otherwise, go here and pay $1,000 or N550,000 naira  via PayPal, Stripe, Flutterwave, bank transfer, etc for the 4-cycle membership fee. The fee provides access to 4 investment cycles of Tekedia Capital deal flow. We typically do 2-3 cycles per year (i.e. 12 months). After payment, our team will give you access to the deal flow board.
Step 2:

Tekedia onboards the member and then shares vetted deal flows with the investor for consideration.

Step 3:

Investor invests or co-invests with others.  The timing would be communicated to the investor to enable planning.
If you cannot meet this requirement, find friends, colleagues, associates, etc, and come together under one company or legal business name, and through that company, all can invest. We work with many local investment clubs where friends, associates and partners pool funds to meet. In other words, 10 friends, associates and partners can each contribute $100 and meet that $1,000 requirement for membership and more.
Fees & Cost Structure
4-Cycle Membership Fee of $1,000 or local currency equivalent: Tekedia Capital charges $1,000 fee to include an investor into Tekedia Capital deal flows for 4 investment cycles.

We typically do 2-3 cycles per year (i.e. 12 months).

This fee is used to run administrative activities, research & development, due diligence on startups, and perform routine paperworks in the business. If after a membership period, the investor could decide not to renew the membership fee. This could be because the investor has invested in enough startups or for any other reason. Largely, if the investor does not renew, Tekedia Capital will stop sharing deal flows with that investor. Even with that, the investor will remain connected with Tekedia Capital for any previous investment made. You can go here and pay ($1,000 or N550,000 naira ) via many options provided.
Carried interest of 20%: Carried Interest is a performance-based compensation system that aligns investors' interest with Tekedia Capital towards incentivizing the team to outperform by discovering category-king startups, and nurture them to exit. For example, if an investment of $100,000 is exited at  $1,000,000, the investor will receive first the principal of $100,000, and then another $720,000, which represents 80% of the profits earned. Tekedia Capital team receives $180,000.
Exit and Investment Duration
We understand that exits via the typical paths like IPOs and acquisitions are still evolving in Africa. More so, most startups rarely pay dividends early in their growth phases. Yet, Tekedia Capital will work where opportunities are available for investors to exit in portfolio startups as they raise higher rounds, once they attain higher valuations. Nonetheless, investors should expect at least 3-7 years before any exit could materialize.
Chairman of Tekedia Capital: Prof Ndubuisi Ekekwe
The Founder of Tekedia Capital is Prof Ndubuisi Ekekwe. He is an entrepreneur and a technology thought-leader in the domain of African technology business. He discusses the ecosystems daily at tekedia.com and social media including LinkedIn. Also, he coordinates one of the largest business schools in Africa, Tekedia Institute. Through these activities, he stays close to the pulse of markets, picking patterns, and investing on them. He will lead his team to source deals, filter them and present them to investors. You can read more about him here.
Prof Ndubuisi Ekekwe invented and patented a robotic system which the United States Government acquired assignee rights. Dr Ekekwe holds two doctoral and four master's degrees including a PhD in engineering from Johns Hopkins University, USA. He earned an undergraduate degree from FUT Owerri where he graduated as his class best student. While in Analog Devices Corp, he co-designed an accelerometer for the iPhone. A recipient of IGI Global "Book of the Year" award, a TED Fellow, IBM Global Entrepreneur and World Economic Forum Young Global Leader, Prof. Ekekwe has held professorships in Carnegie Mellon University and Babcock University, and served in the United States National Science Foundation Committee.

The South African press called him "a doctor of innovation" for helping organizations on the mechanics of business innovation, strategy, and growth. Since 2009, the Chairman of Fasmicro Group which controls many startups and entities has been writing in the Harvard Business Review. He was recognized by The Guardian as one of 60 Nigerians Making "Nigerian Lives Matter" on Nigeria's 60th Independence Day.
Some Other Team Members
Nnamdi Odumody (BSc, Covenant Uni) – Ecosystem Development Lead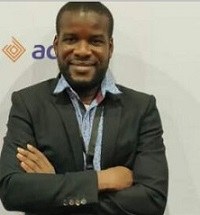 Engr Ekele Eke (BEng, FUTO) – Operations and Technology Lead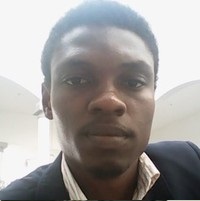 Advisory Board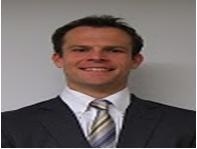 Brian Chesney (BSEE, MSE): American-born Mr. Chesney holds BSEE from Rice University USA and MSE from University of Tennessee-Knoxville USA with working experiences from Alcatel, United States Oak Ridge National Laboratory, and Analog Devices.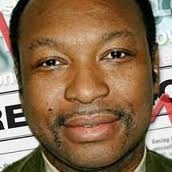 Yves Ekoué Amaïzo (MBA, PhD): Dr Amaïzo is Austria-based, Togolese-born expert in economics and business management. Read his bio on Wikipedia.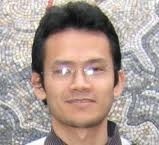 Thong Do (MSE, PhD): Dr. Do is Vietnamese-born, a world-class multimedia expert and CEO of Singapore-based Palexy. He earned Master's degree and PhD in electrical & computer engineering from the Johns Hopkins University, USA.
Investment Risk
Early stage investment is generally risky even as the reward is also huge. Any investment will involve a high degree of risk of loss of the entire investment amount. Nonetheless, we bring our domain expertise and knowledge of the market to reduce the risks by vetting companies and their leaders. Yet, we expect investors to understand the risk barometer on companies they want to invest towards being in the right comfort zone.
For Startups Looking for Funds
At Tekedia Capital, we define disruptive innovation startups as startups which introduce technology-anchored and -enabled products or services that bring new basis of competition in the market. These startups have the capacity to rewire the ordinance of market systems, creating leverageable factors which can compound, outperforming the market. We find them in all industrial sectors – and we like to support them!
The video below explains at a top-level what we look for in startups to invest. We expect to receive your pitch deck.
General Contacts:
For prospective investors & startups looking for funds: [email protected]
Legal Custodian – Africa
NICCOM LLP
Lekki Phase 1, 14 Oluwole street, off Chief Collins Uchidiuno Street
Lagos, Lekki 101233, Nigeria
Managing Partner: Barrister Chike Obimma
Registered Address – USA
30 N Gould St Ste R, Sheridan, WY 82801, United States
Our Startups and Related Articles
Click here for Tekedia Capital related articles on Tekedia including some startups we have invested in.
---
The value of investments can rise and fall over time and you may get back less than what you started with. Past performance is not a useful guide to future returns, which are not guaranteed.